SELECTED
SELECTED
SELECTED
SELECTED
SELECTED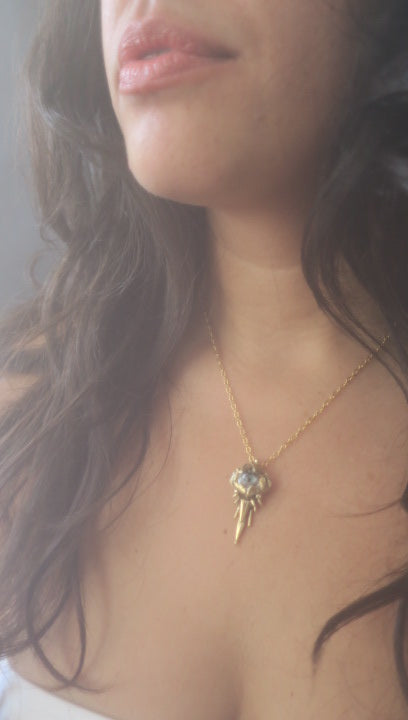 SELECTED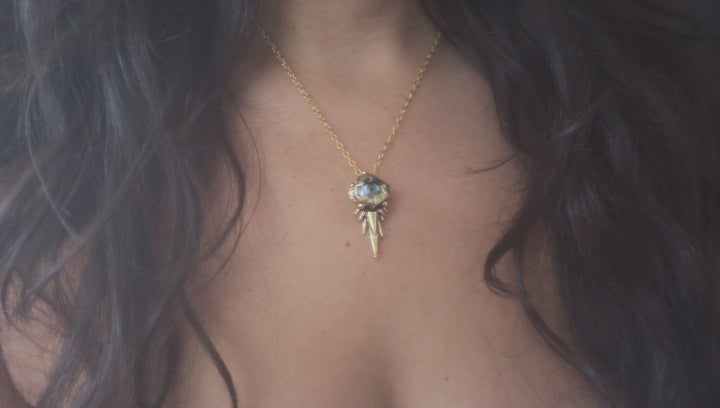 SELECTED
SELECTED
SELECTED
SELECTED
Anniversary Collection IV
10 years of Blinkers!
This necklace is a remix of a long time best seller that had to be discontinued due to the discontinuation of the eyes. Redesigned to fit the smallest eyes available, the Critter necklace is back and better then ever. 
All necklaces come on a 14 inch chain.
{"id":7132553445464,"title":"Anniversary Collection IV","handle":"anniversary-collection-small-critter-necklace","description":"\u003cp\u003e10 years of Blinkers!\u003c\/p\u003e\n\u003cp\u003eThis necklace is a remix of a long time best seller that had to be discontinued due to the discontinuation of the eyes. Redesigned to fit the smallest eyes available, the Critter necklace is back and better then ever. \u003c\/p\u003e\n\u003cp\u003eAll necklaces come on a 14 inch chain.\u003c\/p\u003e","published_at":"2023-04-01T11:11:03-04:00","created_at":"2022-05-29T17:05:12-04:00","vendor":"This Shit Blinks","type":"","tags":[],"price":12000,"price_min":12000,"price_max":22000,"available":true,"price_varies":true,"compare_at_price":null,"compare_at_price_min":0,"compare_at_price_max":0,"compare_at_price_varies":false,"variants":[{"id":39953584488536,"title":"Brass","option1":"Brass","option2":null,"option3":null,"sku":"","requires_shipping":true,"taxable":true,"featured_image":null,"available":true,"name":"Anniversary Collection IV - Brass","public_title":"Brass","options":["Brass"],"price":12000,"weight":0,"compare_at_price":null,"inventory_management":"shopify","barcode":"","requires_selling_plan":false,"selling_plan_allocations":[]},{"id":39953584521304,"title":"White Brass","option1":"White Brass","option2":null,"option3":null,"sku":"","requires_shipping":true,"taxable":true,"featured_image":null,"available":true,"name":"Anniversary Collection IV - White Brass","public_title":"White Brass","options":["White Brass"],"price":12000,"weight":0,"compare_at_price":null,"inventory_management":"shopify","barcode":"","requires_selling_plan":false,"selling_plan_allocations":[]},{"id":39953584554072,"title":"Sterling Silver","option1":"Sterling Silver","option2":null,"option3":null,"sku":"","requires_shipping":true,"taxable":true,"featured_image":null,"available":true,"name":"Anniversary Collection IV - Sterling Silver","public_title":"Sterling Silver","options":["Sterling Silver"],"price":22000,"weight":0,"compare_at_price":null,"inventory_management":"shopify","barcode":"","requires_selling_plan":false,"selling_plan_allocations":[]}],"images":["\/\/thisshitblinks.com\/cdn\/shop\/products\/image_aec49853-d97c-49a3-b897-cfefbd8da1bc.jpg?v=1653932109","\/\/thisshitblinks.com\/cdn\/shop\/products\/image_d17bfbb6-d0fa-4b69-8d72-c08eb4205430.jpg?v=1653931610","\/\/thisshitblinks.com\/cdn\/shop\/products\/image_f289534d-753d-4d9d-a965-cb7e9d8e79e6.jpg?v=1653922053","\/\/thisshitblinks.com\/cdn\/shop\/products\/image_4e28da9e-6319-46f4-bcb4-2c64614d57b2.jpg?v=1653922053","\/\/thisshitblinks.com\/cdn\/shop\/products\/image_55d659fc-226c-47bb-bcc9-92c8540d484b.jpg?v=1653922053","\/\/thisshitblinks.com\/cdn\/shop\/products\/image_685bbe4d-d719-4f31-ae6d-14a173b8e8b7.jpg?v=1653922053","\/\/thisshitblinks.com\/cdn\/shop\/products\/image_57233ad2-accf-4ecc-8c40-a4252ec71343.jpg?v=1653922053","\/\/thisshitblinks.com\/cdn\/shop\/products\/image_be6e4d92-9da9-403d-9e78-47972ce036b7.jpg?v=1653921828","\/\/thisshitblinks.com\/cdn\/shop\/products\/image_bac53fab-a052-4cf1-bc50-66a1dbf821e9.jpg?v=1653921828","\/\/thisshitblinks.com\/cdn\/shop\/products\/image_e748498f-f4a6-460e-9d7c-dcb86151d64c.jpg?v=1653921828"],"featured_image":"\/\/thisshitblinks.com\/cdn\/shop\/products\/image_aec49853-d97c-49a3-b897-cfefbd8da1bc.jpg?v=1653932109","options":["Metal"],"media":[{"alt":null,"id":22159891660888,"position":1,"preview_image":{"aspect_ratio":0.563,"height":5472,"width":3080,"src":"\/\/thisshitblinks.com\/cdn\/shop\/products\/image_aec49853-d97c-49a3-b897-cfefbd8da1bc.jpg?v=1653932109"},"aspect_ratio":0.563,"height":5472,"media_type":"image","src":"\/\/thisshitblinks.com\/cdn\/shop\/products\/image_aec49853-d97c-49a3-b897-cfefbd8da1bc.jpg?v=1653932109","width":3080},{"alt":null,"id":22159891955800,"position":2,"preview_image":{"aspect_ratio":0.563,"height":5472,"width":3080,"src":"\/\/thisshitblinks.com\/cdn\/shop\/products\/image_d17bfbb6-d0fa-4b69-8d72-c08eb4205430.jpg?v=1653931610"},"aspect_ratio":0.563,"height":5472,"media_type":"image","src":"\/\/thisshitblinks.com\/cdn\/shop\/products\/image_d17bfbb6-d0fa-4b69-8d72-c08eb4205430.jpg?v=1653931610","width":3080},{"alt":null,"id":22157585809496,"position":3,"preview_image":{"aspect_ratio":1.765,"height":408,"width":720,"src":"\/\/thisshitblinks.com\/cdn\/shop\/products\/image_f289534d-753d-4d9d-a965-cb7e9d8e79e6.jpg?v=1653922053"},"aspect_ratio":1.765,"height":408,"media_type":"image","src":"\/\/thisshitblinks.com\/cdn\/shop\/products\/image_f289534d-753d-4d9d-a965-cb7e9d8e79e6.jpg?v=1653922053","width":720},{"alt":null,"id":22157585875032,"position":4,"preview_image":{"aspect_ratio":0.562,"height":4658,"width":2620,"src":"\/\/thisshitblinks.com\/cdn\/shop\/products\/image_4e28da9e-6319-46f4-bcb4-2c64614d57b2.jpg?v=1653922053"},"aspect_ratio":0.562,"height":4658,"media_type":"image","src":"\/\/thisshitblinks.com\/cdn\/shop\/products\/image_4e28da9e-6319-46f4-bcb4-2c64614d57b2.jpg?v=1653922053","width":2620},{"alt":null,"id":22157585743960,"position":5,"preview_image":{"aspect_ratio":0.567,"height":720,"width":408,"src":"\/\/thisshitblinks.com\/cdn\/shop\/products\/image_55d659fc-226c-47bb-bcc9-92c8540d484b.jpg?v=1653922053"},"aspect_ratio":0.567,"height":720,"media_type":"image","src":"\/\/thisshitblinks.com\/cdn\/shop\/products\/image_55d659fc-226c-47bb-bcc9-92c8540d484b.jpg?v=1653922053","width":408},{"alt":null,"id":22157585776728,"position":6,"preview_image":{"aspect_ratio":1.765,"height":408,"width":720,"src":"\/\/thisshitblinks.com\/cdn\/shop\/products\/image_685bbe4d-d719-4f31-ae6d-14a173b8e8b7.jpg?v=1653922053"},"aspect_ratio":1.765,"height":408,"media_type":"image","src":"\/\/thisshitblinks.com\/cdn\/shop\/products\/image_685bbe4d-d719-4f31-ae6d-14a173b8e8b7.jpg?v=1653922053","width":720},{"alt":null,"id":22159891726424,"position":7,"preview_image":{"aspect_ratio":0.563,"height":5472,"width":3080,"src":"\/\/thisshitblinks.com\/cdn\/shop\/products\/image_57233ad2-accf-4ecc-8c40-a4252ec71343.jpg?v=1653922053"},"aspect_ratio":0.563,"height":5472,"media_type":"image","src":"\/\/thisshitblinks.com\/cdn\/shop\/products\/image_57233ad2-accf-4ecc-8c40-a4252ec71343.jpg?v=1653922053","width":3080},{"alt":null,"id":22157586071640,"position":8,"preview_image":{"aspect_ratio":0.562,"height":5469,"width":3076,"src":"\/\/thisshitblinks.com\/cdn\/shop\/products\/image_be6e4d92-9da9-403d-9e78-47972ce036b7.jpg?v=1653921828"},"aspect_ratio":0.562,"height":5469,"media_type":"image","src":"\/\/thisshitblinks.com\/cdn\/shop\/products\/image_be6e4d92-9da9-403d-9e78-47972ce036b7.jpg?v=1653921828","width":3076},{"alt":null,"id":22157586202712,"position":9,"preview_image":{"aspect_ratio":0.562,"height":5471,"width":3077,"src":"\/\/thisshitblinks.com\/cdn\/shop\/products\/image_bac53fab-a052-4cf1-bc50-66a1dbf821e9.jpg?v=1653921828"},"aspect_ratio":0.562,"height":5471,"media_type":"image","src":"\/\/thisshitblinks.com\/cdn\/shop\/products\/image_bac53fab-a052-4cf1-bc50-66a1dbf821e9.jpg?v=1653921828","width":3077},{"alt":null,"id":22157586399320,"position":10,"preview_image":{"aspect_ratio":0.563,"height":5472,"width":3080,"src":"\/\/thisshitblinks.com\/cdn\/shop\/products\/image_e748498f-f4a6-460e-9d7c-dcb86151d64c.jpg?v=1653921828"},"aspect_ratio":0.563,"height":5472,"media_type":"image","src":"\/\/thisshitblinks.com\/cdn\/shop\/products\/image_e748498f-f4a6-460e-9d7c-dcb86151d64c.jpg?v=1653921828","width":3080}],"requires_selling_plan":false,"selling_plan_groups":[],"content":"\u003cp\u003e10 years of Blinkers!\u003c\/p\u003e\n\u003cp\u003eThis necklace is a remix of a long time best seller that had to be discontinued due to the discontinuation of the eyes. Redesigned to fit the smallest eyes available, the Critter necklace is back and better then ever. \u003c\/p\u003e\n\u003cp\u003eAll necklaces come on a 14 inch chain.\u003c\/p\u003e"}